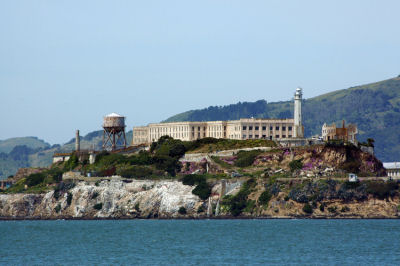 Alcatraz has always been one of San Francisco's most loved attractions. The combination of a beautiful boat cruise out to a desolate island – with a troubled history attracts millions of visitors per year. The limited capacity of the boat tours has unfortunately created an after-market for the tickets that is leveraged by tour companies looking to make a quick buck. Shown below is one of many examples we've found on the internet. Our advice: watch out, and make sure you are buying your tickets from the direct source for Alcatraz tickets so you don't get ripped off.
AlcatrazCruises.com – Day Tour – Adult Ticket – $26 (Official Vendor for Alcatraz Tickets)
AlcatrazTickets.com – Day Tour – Adult Ticket – $41 + a $3.95 "processing fee" per order.
Looking through both sites, we found no differences in what you would receive for your money – you'll just be paying more at the "reseller" ticket vendor. Make sure you buy your Alcatraz tickets early, in advance, and directly from the official ticket / boat company.
There are also numerous "bundled" tours which combine a basic bus ride with the Alcatraz tour to make it more difficult to compare the price. Same concepts apply – and many of the bus tours are rushed affairs which make it difficult to enjoy your day.