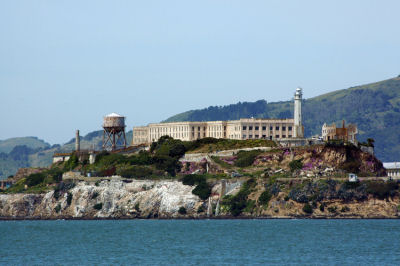 San Francisco's world of tourism is constantly changing. Hotels change owners; restaurants change names or close. When we were notified earlier this week to update our Alcatraz tour pricing, we dutifully went to work making our updates for the new operator of the tours. But wait – the prices went up – A LOT.
Adults rose by 48% ($16.50 to $24.50); kids rose by 41% ($10.75 to $15.25); but the biggest price increases were reserved for senior citizens who rose by 58% ($14.75 to $23.25). All of these Alcatraz Ticket price comparisons are from July 2006 to March 2008.
We were doubly shocked to find almost no news coverage of these large price increases for San Francisco's #1 tourist destination. Has no-one noticed a 50% price increase to visit Alcatraz???
Now we understand supply & demand – and are also well aware that many tour operators buy up tickets in bulk to combine with add-on bus tours that drive up the true cost of visiting the island. That said – these are hefty increases that threw us for a loop. We hope that Alcatraz can remain affordable for visits by average families but the price increases have become significant. Even a "family pack" for 2 adults and 2 kids saves a family only $5 from the prices shown above.
The new tour pages note that the tours are "affiliated with" Hornblower Cruises. We hope that the LLC set up to handle Alcatraz tours can maintain the fun and spirit of the cruises and keep prices reasonable for our visitors in the future.